"project for actual art 003 - Hirotaka Tohyama "
2005.05.14(sat) - 05.29(sun)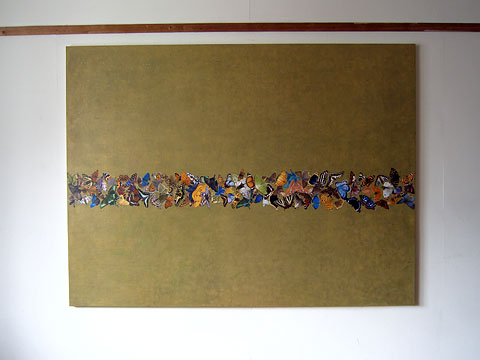 rhythm's "Project For Actual Art" presented the work of young Fukuoka painter Hirotaka Tohyama. The exhibition ran for 2 weeks. Tohyama's paintings were exhibited on the 1st and 2nd floors of artspace tetra where many people could observe and discuss his work.

[curator] Mizuki Endo (rhythm)
[director] Keiji Tanaka (rhythm)
[DM design] Takaaki Yano (rhythm)
rhythm http://www.mhtyhr.com/