Kuninobu Ikushima "a line & a begger"
2008.07.29 -2008.08.10
13:00 - 20:00 *closed on Monday
¥1~(audience can fix how much he/she pays for this show. but the minimum payment is ¥1)
artist's talk on 2008.08.09. 19:00〜 (1 drink order)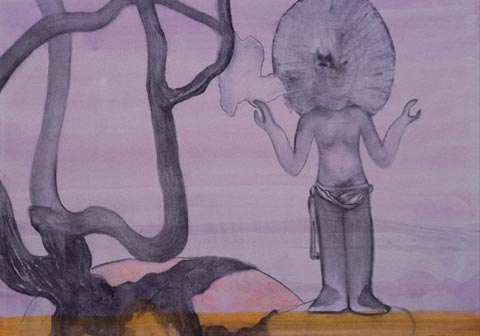 Inspired by Paul Gauguin's "Where Do We Come From? What Are We? Where Are We Going?", Ikushima will exhibit his paintings in real-time. And as 'begger', he will produce a different way of exhibition for the poor local artists' living.